Search results
You could be seeing lower prices
With member prices, you could save 10% or more right now on thousands of properties.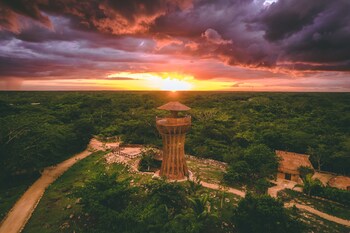 Ad
Destino Mío by AKEN Soul
15.46 mi from Hacienda Ochil
We are conscience, we are destiny.
Experience comfort, mysticism and adventure in the heart of the Mayan Jungle. With Private Cenotes, Holistic Center and Spa.
10.0 out of 10 Exceptional (1 review)
Member Price available
Price was $306, price is now $260 per night
Opens Destino Mío by AKEN Soul in new tab, return to original tab to proceed
Tecnohotel Express
15.25 mi from Hacienda Ochil
9.4 out of 10 Exceptional (14 reviews)
More information about Tecnohotel Express, opens in a new tab
We don't have these properties available for your dates